This page is dedicated to my All Sky Camera project using the SVBONY SV305 Camera and the indi-allksy software.
This is about 100 degrees x 60 degrees of the sky. Down is North.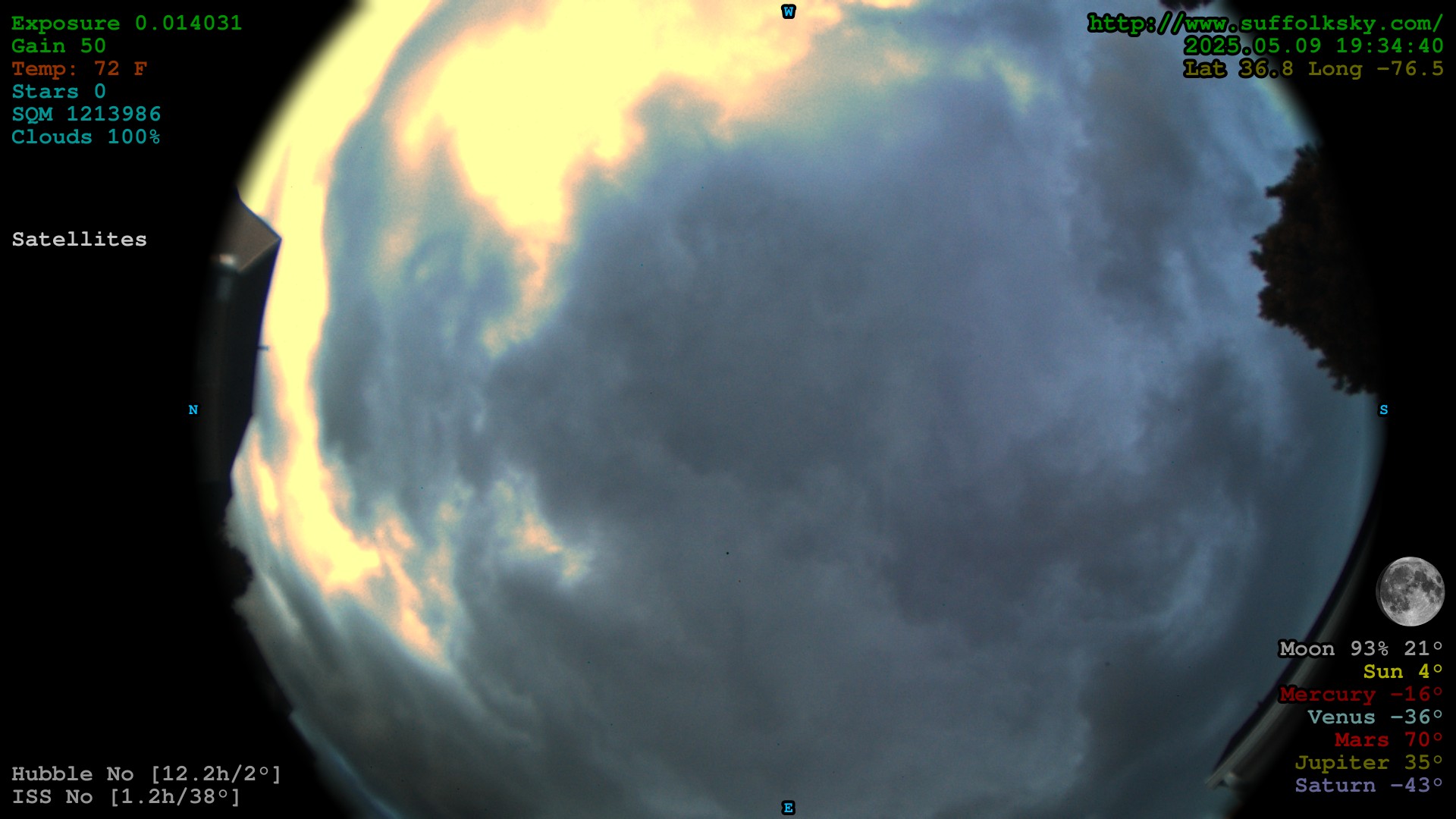 The image is updated every ~5 minutes when the camera is online (you must refresh the page – just click here).
More information on my All Sky Camera project can be found in these posts:
This is a work in progress. It will likely evolve over time.
This was pretty cool. Captured a lightning bolt with this All Sky Camera on 05/21/2022