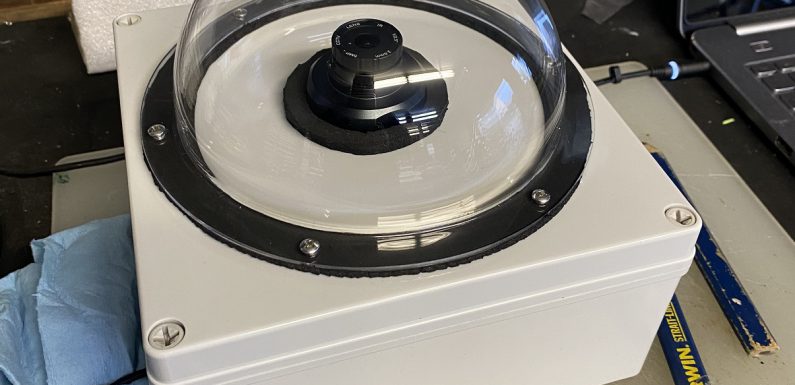 This page is dedicated to my All Sky Camera project using the SVBONY SV305 Camera and the indi-allksy software.
08/06/2022 – Replaced the camera lens with an inexpensive 1.7mm F/2 fisheye lens.
07/01/2022 – All Sky Camera has been running since April. Took it down to clean the dome and replace the gasket between the dome and the enclosure. Also capturing new Darks. You might get a chance to see the ceiling in my office in the image below. Be back soon.
This is about 100 degrees x 60 degrees of the sky.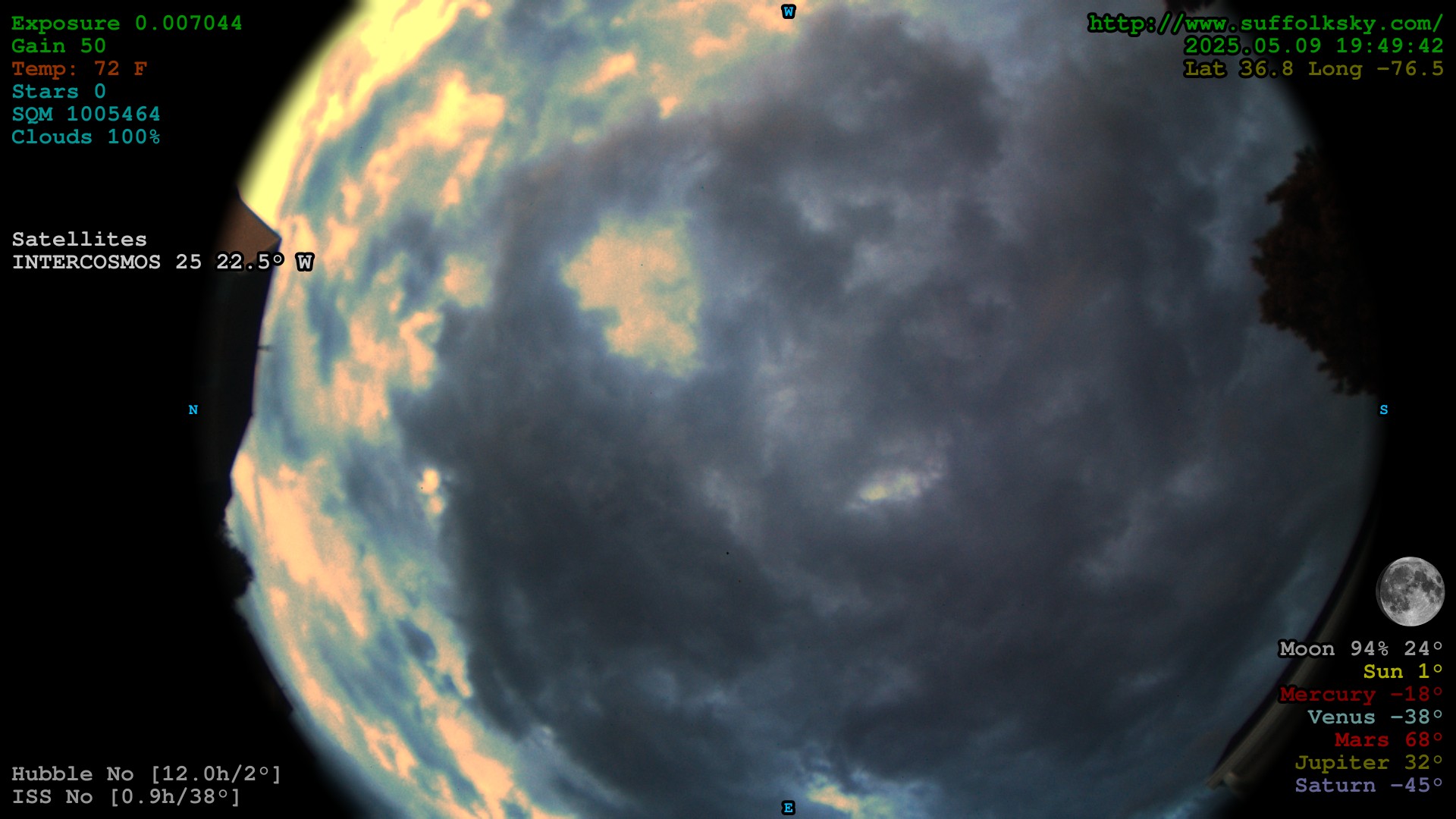 The image is updated every ~5 minutes when the camera is online (you must refresh the page – just click here).
More information on my All Sky Camera project can be found in these posts:
This is a work in progress. It will likely evolve over time.
This was pretty cool. Captured a lightning bolt with this All Sky Camera on 05/21/2022