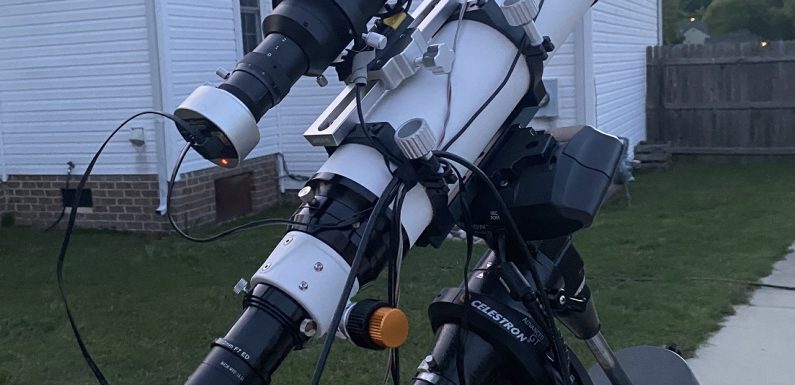 I volunteered to create the September 2022 EAA Monthly Observing Challenge list for the CloudyNight's EAA Forum. Each month a member of the forum creates a list of objects to be observed via Electronic Assisted Astronomy (EAA). The monthly EAA challenge list is a great program and I have observed a lot of interesting objects which I probably would not have observed otherwise if it was not for the challenge lists.

This is my first time creating a list like this. To create the list I set the date and time in KStars to the the middle of September in the middle of the night and browsed around for some interesting targets. I ended up with a list of about 15-20 targets but narrowed it down to 8 (well 9 if you count the 2 open clusters in the Double Cluster).
I think most of these targets should be obtainable with modest gear. Some of these objects I have observed before, either visually or via EAA, others will be new targets for me as well. Here is the list I came up with for the September 2022 Monthly EAA Observing Challenge…
Not EAA objects and not part of the list but just wanted to make note that Saturn, Neptune, Jupiter, Uranus, and Mars will all be visible at some point in the September night sky (all of them should be up at the same time in the middle of the month), so if you are into the planets there will be a lot to see. I might try to capture Neptune and Uranus using EAA, the others are likely too bright.
The forum post for the September 2022 EAA Observing Challenge is here for you to post your EAA captures of objects on the list. Looking forward to some clear skies so I can run though the list myself.
Check out the previous EAA monthly challenges to discover some targets which be something new to see.
Enjoy the list… clear skies and happy hunting.